Madonna Tribute Live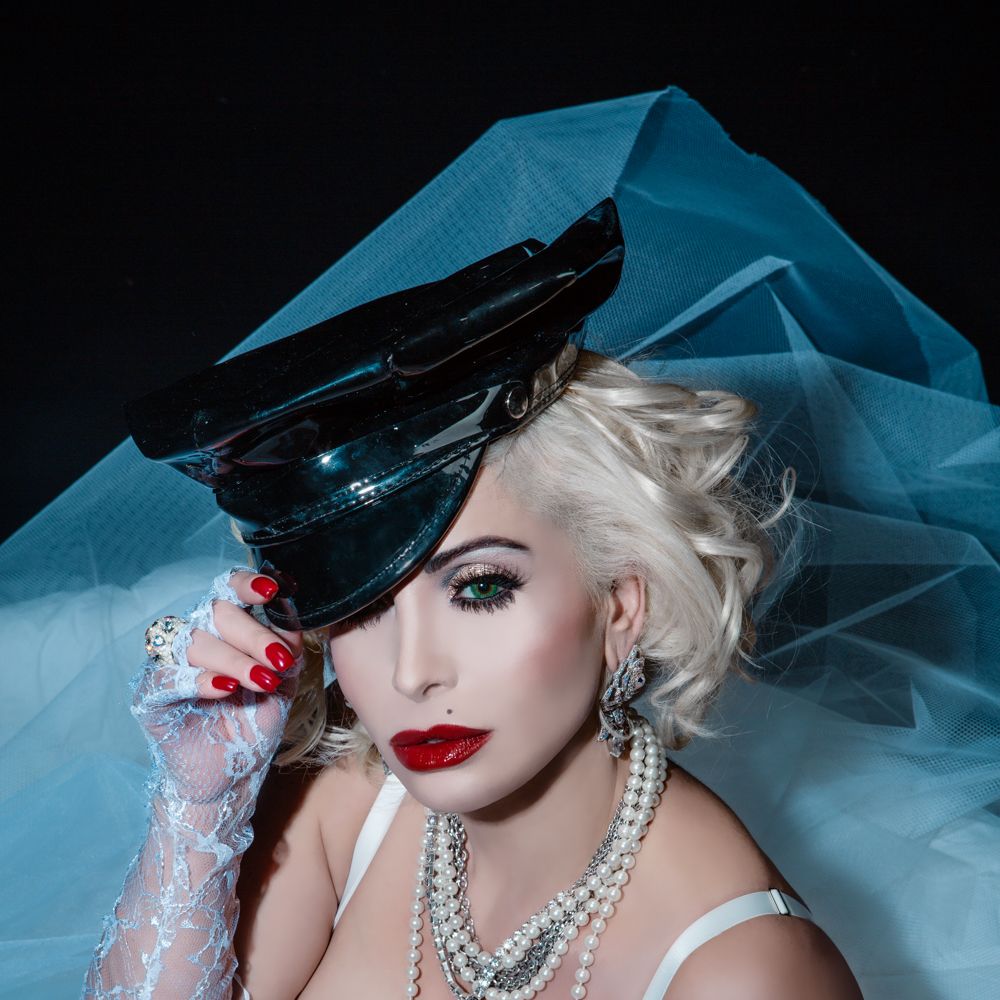 Madonna The Experience
Tribute Artist~ Live Performer
About Elle Mansfield
Elle Mansfield was raised in a small city outside of Paris, France and knew music would be at the forefront of her life. Being internationally renowned as the Madonna pop performer with a "STAR" quality, she expresses with her vibrant talent and musicality uniqueness and an energy on stage like no others. Elle began singing throughout Paris's top nightclubs as the Madonna tribute artist at the age of 19. She meticulously studied and  followed Madonna's music's and dance moves evolution and metamorphosis throughout her career.  Elle's acts consists of over nonstop 90 minutes full production show with her back-up dancers and live band. Her shows consists of Madonna top songs charts from but not limited to "Like a Virgin", "Hung Up" Ray of light"  "Holiday" "Jump" "La Isla Bonita" with an eclectic mix of Pop/rock, Disco, Funk,Techno and dance style music for a variety of audiences of all ages. Elle's is an energetic and vibrant  Madonna tribute artist stage performer. 
While singing in prestigious nightclubs throughout Paris, Elle wowed her spectators, as they loved her style, her exceptional sound- like Madonna's voice and her signature look of the Queen of Pop, Madonna. Her roots stems from pop music which goes back to her musical family background and later performed live music on her own.
While  performing in Paris, she had the privilege of meeting the legendary Nina Simone who was residing in Paris at the time. Nina Simone became Elle's personal mentor for a short period of time and helped Elle shape her love for a variety music genres.
Elle was always an entertainer growing up especially to her friends, family and neighbors… Everyone knew that music was Elle's passion and ultimate destination which has been predicted as of the age of five. Her sweet  and humble personality is pleasantly contagious . People just can't get enough of her fun  and outgoing energy. Elle's focus is to entertain her audience leaving them with an entertaining, fun and hypnotic experience. Bringing a smile to those watching her perform is Elle's ultimate goal. Elle's destinations and requests performance ranges from casinos to corporate events, galas, weddings, resorts, concerts, televisions, special occasions and more...
VISION
Elle's most current project, setting her focus on her goal to tour throughout the US and worldwide. and of course, entertaining the USO troops! 
Madonna Tribute Press Photos